2021 Pest Management Canada On-Demand
REGISTRATION | ON-DEMAND FORMAT | VIRTUAL EXHIBIT HALL & PASSWORD GAME HUNT | ON-DEMAND SESSIONS | EXHIBITOR & SPONSOR OPPORTUNITIES | CONFERENCE SPONSORS

The live 2021 Virtual Pest Management Canada Conference was a huge success! CPMA hosted over 300 attendees at the conference earlier this week. Now is your chance to gain access to these top-level business and technical education courses on-demand from March 1-5. You will also have access to the virtual exhibit hall with supplier representatives ready to share the latest in product development and design.
EARN RECERTIFICATION CREDITS
Education credit approved in AB, BC, NL, and NS. Click here for detailed credit information.
REGISTRATION INFORMATION
Click here to view the sessions and register.
| | |
| --- | --- |
| REGISTRATION TYPE | REGISTRATION FEE |
| On-Demand Registration (Available starting 3/01/21) | $25.00 per session |
Refund Policy
A 100% refund will be available for the live event registration until the day of the event. No refund will be available on the day of the event. Refund requests can be made through GoToWebinar or by emailing Allison Barrett at abarrett@pestworld.org.
ON-DEMAND FORMAT
A recording of each session that originally aired on February 22nd and 23rd will be made available on-demand from March 1-5.
Registration will be available for the on-demand sessions starting on March 1st.
The registration fee is $25 per session and allows the attendee access to the recording until all sessions expire on March 5th.
Recordings are not available for download and attendees do not have access to recordings after March 5th.
Only the registered attendee will receive continuing education credit for each session.
VIRTUAL EXHIBIT HALL & PASSWORD-HUNT GAME
Virtual Exhibit Hall – Free to Anyone
The virtual exhibit hall is your one-stop-shop for all your business needs. Shop for new products, network with vendors and discover the latest technology in the world of pest management.
Password-Hunt Game – Available to Registered Attendees Only
Let the games begin! This year's 2021 Pest Management Canada exhibit hall features a fun and rewarding password-hunt game for all registered attendees. All participating exhibitor videos will display a unique password at the end of their video. The objective of the game is to find and submit the passwords for all participating exhibitors. After the PMC 2021 conference concludes on March 5th, lucky winners will be selected at random from the list of correct submissions. Game entries will only be accepted using the official contest entry form located HERE. No other entries will be accepted. For contest questions, contact Mike Bentley at cpma@pestworld.org.
ON-DEMAND SESSIONS AND REGISTRATION
MANAGEMENT SESSIONS
M | Crunching the Numbers: How to Maximize Profitability, Growth, and Long-term Success for Every Business
Bobby Jenkins, ABC Home and Commercial Services, Austin, Texas
How many more customers can you handle before you should hire a new technician? When is your business ready to take on non-revenue generating staff? Have you properly budgeted to thrive during the leaner months if business slows down? Get answers to these questions and much more in this informative and engaging session led by business leader, Bobby Jenkins of ABC Home and Commercial Services as he breaks down the keys to growth and success that every business owner should know.
Sponsored by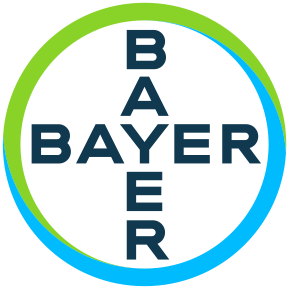 ---
M | How COVID-19 Has Permanently Altered the Candidate/Employee/Employer Relationship
Sara Cromwell, Abell Pest Control, Etobicoke, ON
With the arrival of Covid-19 to Canada in 2020, businesses were forced to make changes that altered the candidate experience and employee life cycle. As hope is on the horizon with the arrival of vaccines, many businesses wonder, will these changes be permanent? In this session, you'll learn how the candidate and employee needs have changed and how to navigate the candidate and employment life cycle going forward to ensure future business success.
Sponsored by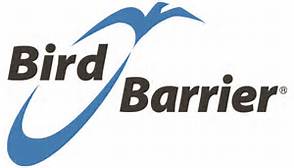 ---
M | Vancouver Rodent Project Update
Chelsea Himsworth, Ph.D., University of British Columbia, Vancouver, BC
Kaylee Byers, Ph.D., University of British Columbia, Vancouver, British Columbia
The Vancouver Rat Project (VRP) is a research consortium that has been working since 2011 to better understand the health risks posed by urban rats and to develop innovative ways to monitor and mitigate those risks. The VRP was developed through a partnership between the University of British Columbia and the Canadian Wildlife Health Cooperative and has since expanded to include a variety of national and international partners and collaborators, including pest control professionals. This talk will focus on the most recent findings from the group including new insights into the physical and mental health risks that can result from living with rats, the impact of lethal rat control on rat-associated health risks, and insights into barriers and opportunities for municipal rat control policy and programming.
Sponsored by

---
M | Health Canada Regulatory Update – Business Information
Kaitlin Thomson, Pesticide Compliance Program, Health Canada
This session will provide an overview of the federal government's role in regulating pesticides, focusing on Health Canada's involvement in the structural pest control industry. Topics discussed will focus on information relevant to business operations, including national inspection results and industry compliance statistics, as well as information on enforcement actions that can be issued when non-compliance is identified. In addition, Health Canada resources for staying up to date on pesticide label changes and approved pesticide uses will be provided. Lastly, regulatory updates about finalized pesticide re-evaluation decisions that impact the structural pest control industry will be provided. Proposed re-evaluation decisions that have not yet been finalized will also be discussed.
TECHNICAL SESSIONS
---
---
---
---
---
THANK YOU TO OUR SPONSOR!
Premier Sponsor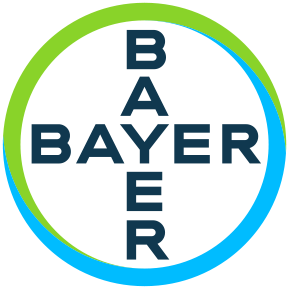 Platinum Sponsors
| | | | |
| --- | --- | --- | --- |
| | | | |
Gold Sponsors
Virtual Vendors
Questions?
Contact CPMA at cpma@pestworld.org or call 866-630-2762
March 4, 2021
Adapt & Accelerate Series
Virtual Event
March 1-5, 2021
2021 Pest Management Canada
On-Demand
May 6-7, 2021
Industry Safety Summit
Virtual Event
March 26, 2021
Back to Bugs: Wood Destroying Organisms
Webinar
April 23, 2021
Back to Bugs: Flies, Ants, and Spiders
Webinar
November 2-5, 2021
PestWorld 2021
Las Vegas, NV
CPMA Announces New Dues Structure, Effective January 2020
CPMA Newsletters
Click here to read the latest CPMA newsletters.

Looking to advertise in the monthly newsletter?
Click here.