Credits approved in Alberta, British Columbia, New Brunswick, Newfoundland, and Nova Soctia. Keep checking this page for CEU updates.
A silent auction sponsored by CPMA and SPMABC will take place at the PMC Night Reception on Friday, February 3, in conjunction with Pest Management Canada 2023. We ask that you support the association and their initiatives in educating the industry by donating worthwhile items to put up for bid.
To donate an item to the Pest Management Canada Silent Auction, please contact Liz Grier, lgrier@pestworld.org. We would like to ask that the auction donations have a minimum value of $50. Some of the suggested categories include art/jewelry, electronics, sporting events/memorabilia, and wine/liquor.
Please bring the item to the Pest Management Canada registration desk at the JW Marriott Parq Vancouver no later than 12:00 p.m. on Friday, February 3rd.
The exhibit hall is a one-stop-shop for all of your business needs. Shop for new products, network with vendors and discover the latest technology in the world of pest management.
Only 6.2 miles from the Vancouver airport, JW Marriott Parq Vancouver is ideally located in the heart of downtown to keep you in the heart of the action. Just 1,300 feet from Rogers Arena - Formerly GM and Canadian Hockey Place, the JW Marriott Parq Vancouver offers accessible dining at 8 diverse restaurants and lounges and on-site spa.
SCHEDULE OF EVENTS
Session Key
M = Management
T = Technical
THURSDAY, FEBRUARY 2nd, 2023
12:00 p.m. – 4:00 p.m.
ACE Testing (Separate registration through Entomology Society of America required)
In today's increasingly complex and highly-specialized job market, credentials are important. You may have the skills to do the job, but how do you convince potential clients and employers you are the best one for the job? Demonstrate your professionalism to the pest management industry and take your career to the next level. The Associate Certified Entomologist-International (ACE-I) is a certification program created by the Entomological Society of America for those who work outside the United States. This exam requires a separate registration from conference registration. If you are interested in taking the ACE-I exam at PMC 2023, please ensure you are registered and approved by ESA before January 20th, 2023. To register, contact ace@entsoc.org. For more information on the ACE-I certification, visit the ESA ACE-I website.
Sponsored by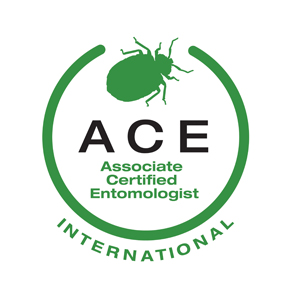 2:00 p.m. – 6:00 p.m.
Registration
Sponsored by

2:00 p.m. – 5:00 p.m.
Exhibitor Set-Up
5:00 p.m. – 6:00 p.m.
PWIPM Reception
Sponsored by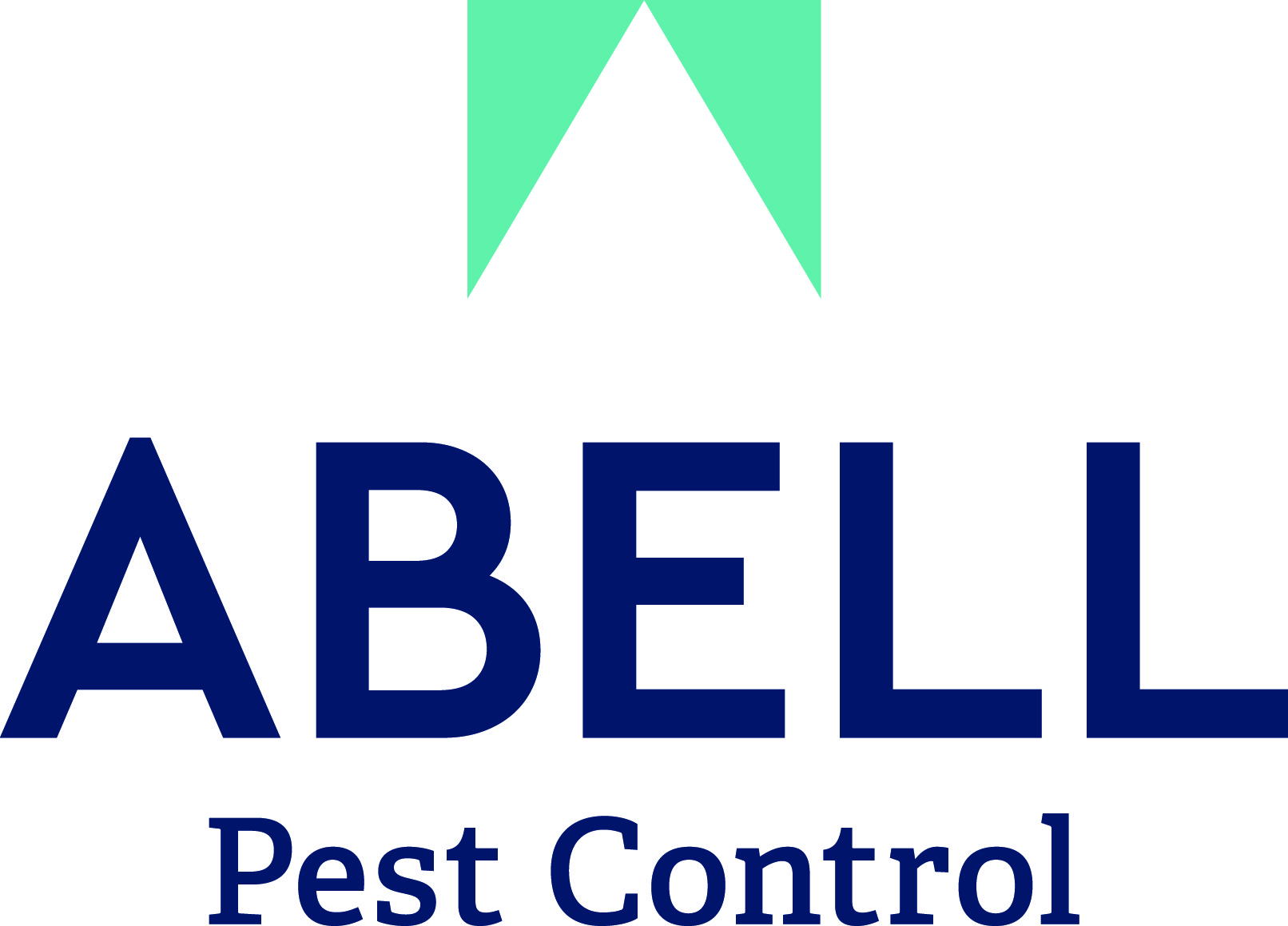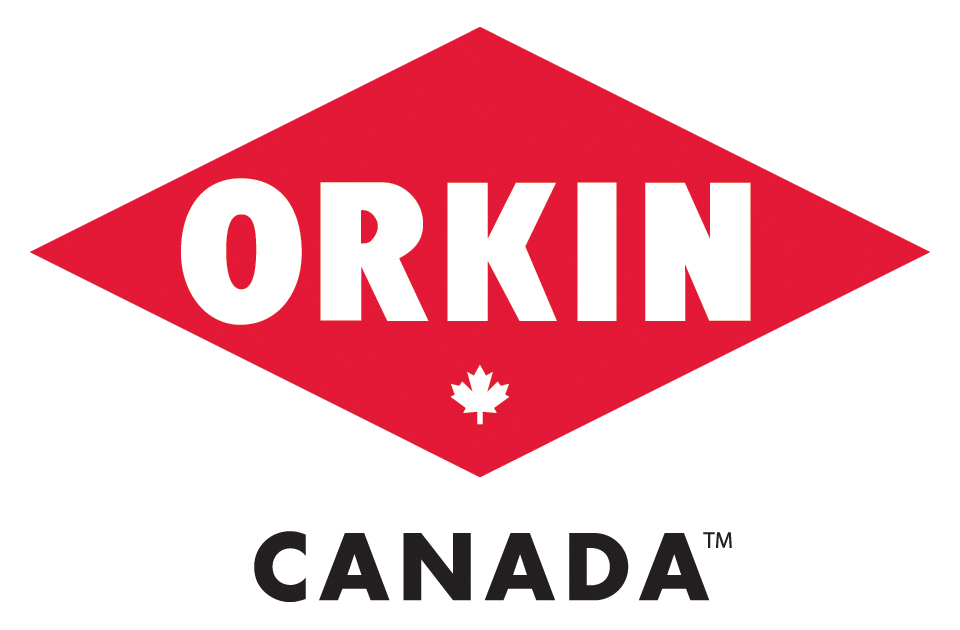 6:00 p.m. – 7:00 p.m.
Welcome Reception in Exhibit Hall
Sponsored by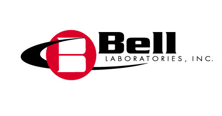 FRIDAY, FEBRUARY 3rd, 2023 | OWNERS AND MANAGERS DAY
7:00 a.m. – 5:30 p.m.
Registration
7:00 a.m. – 8:00 a.m.
Continental Breakfast in Exhibit Hall
Sponsored by

8:00 a.m. – 8:30 a.m.
Welcome and Opening Remarks
Nicholas Holland, President, Canadian Pest Management Association, Peregrine General Pest Control Inc., Calgary; Justin McCauley, President National Pest Management Association, McCauley Services, Bryant, AR; Darcy Olds, ENVU, Ontario
8:30 a.m. – 9:45 a.m.
M | Keynote – Unleashing the Hidden Talents of Your People
Likky Lavji, BS Navigator Blind spots Global, Vancouver, BC
Every human being has the ability to unleash their hidden talents. Every organization has the responsibility to help their people attain their human potential. Blind spots within an organization are not errors or mistakes. They're merely repeated actions, behaviors, or beliefs that affect people in ways you may not know. Often what you'll find is a gold mine of positive attributes in you and your team that are aching to be uncaged and let loose! When we think of great company's we see a talent pool of people who love the work they do and feel a purpose to be there. It's leaders who have inspired them to be their best. Leaders are not born, they are made. They are critical thinkers, great communicators and have a passionate desire to unleash their teams' talent.
9:45 a.m. – 10:00 a.m.
Refreshment Break in Exhibit Hall
Sponsored by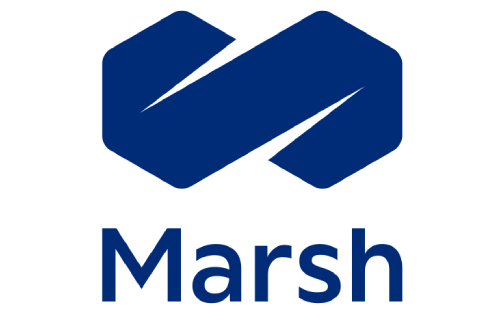 10:00 a.m. – 11:00 a.m.
M | Marketing Magic: How To Get The Best ROI When Promoting Your Business
James McGowan, Lavellan Pest Solutions, Calgary, AB
This outside-the-box session is chock full of advice for effectively using national marketing resources and ideas to help grow your business. Incorporating everything from digital and social tactics and learning how to understanding today's buyer's journey and marketing to a variety of generations with purchasing power—we have you covered. If you are looking to grow your marketing efforts, this session is for you!
11:00 a.m. – 12:00 p.m. PST
M | How to Expand Your Business Through Add-On Services
Sameer Thawer, Ecopest Inc., Edmonton, AB; Stephen Selski, Orkin Canada, Vancouver, BC
Add-on services can be a great way to increase revenue and improve operational efficiency. But, what add-on services have the best ROI? Are there additional liabilities to consider? Will you need to adjust your marketing efforts? And, will you need to update service agreements and other client documentation? Get answers to these questions and more in this candid session that covers the pros, cons, and everything in between when considering how to expand your service lineup.
12:00 p.m. – 1:15 p.m.
Lunch in Exhibit Hall & CPMA AGM
Sponsored by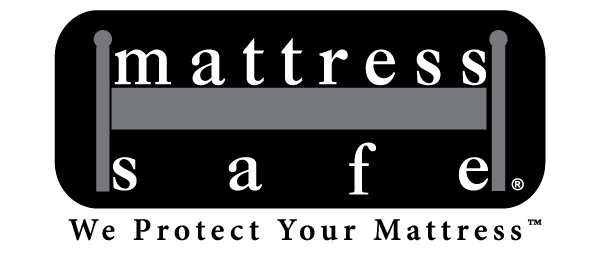 1:15 p.m. – 2:15 p.m.
T | Health Canada Regulatory Update
Shaun Dhaliwal, Regulatory Operations and Enforcement Branch, Heath Canada
This session will provide an overview of the federal government's role in regulating pesticides, focusing on Health Canada's involvement in the structural pest control industry.
2:15 p.m. – 3:15 p.m.
T | 2023 Rodenticide Restrictions and Other Important Industry Updates
Rana Sarfraz, Bsc, MSc, PhD, P.Ag, British Columbia Ministry of Environment and Climate Change Strategy
This session will provide an overview and update on new rodenticide restrictions and other important information impacting the structural pest control industry by the Ministry of Environment.
3:15 p.m. – 3:30 p.m.
Refreshment Break in Exhibit Hall
Sponsored by


3:30 p.m. – 4:30 p.m.
T | Rethinking the Rat Race: Strengths, Weaknesses, Barriers and Opportunities for Municipal Rat Management in North America
Kaylee Byers, PhD, University of British Columbia, Vancouver, British Columbia
Urban rats carry a number of bacteria and viruses that make people sick but managing those risks can be challenging. In this talk, Drs. Himsworth and Byers will share what 10 years of research through the Vancouver Rat Project has revealed about rat-associated risks and rat management in Vancouver, Canada. Together, we will explore how this research can be integrated within municipal rat control policy and programming to leverage opportunities and overcome barriers to sustainable management.
4:30 p.m. – 5:30 p.m.
SPMABC Annual Membership Meeting
5:30 p.m. – 7:00 p.m.
PMC Night Reception, First Nations Event, and Awards Ceremony in Exhibit Hall
Sponsored by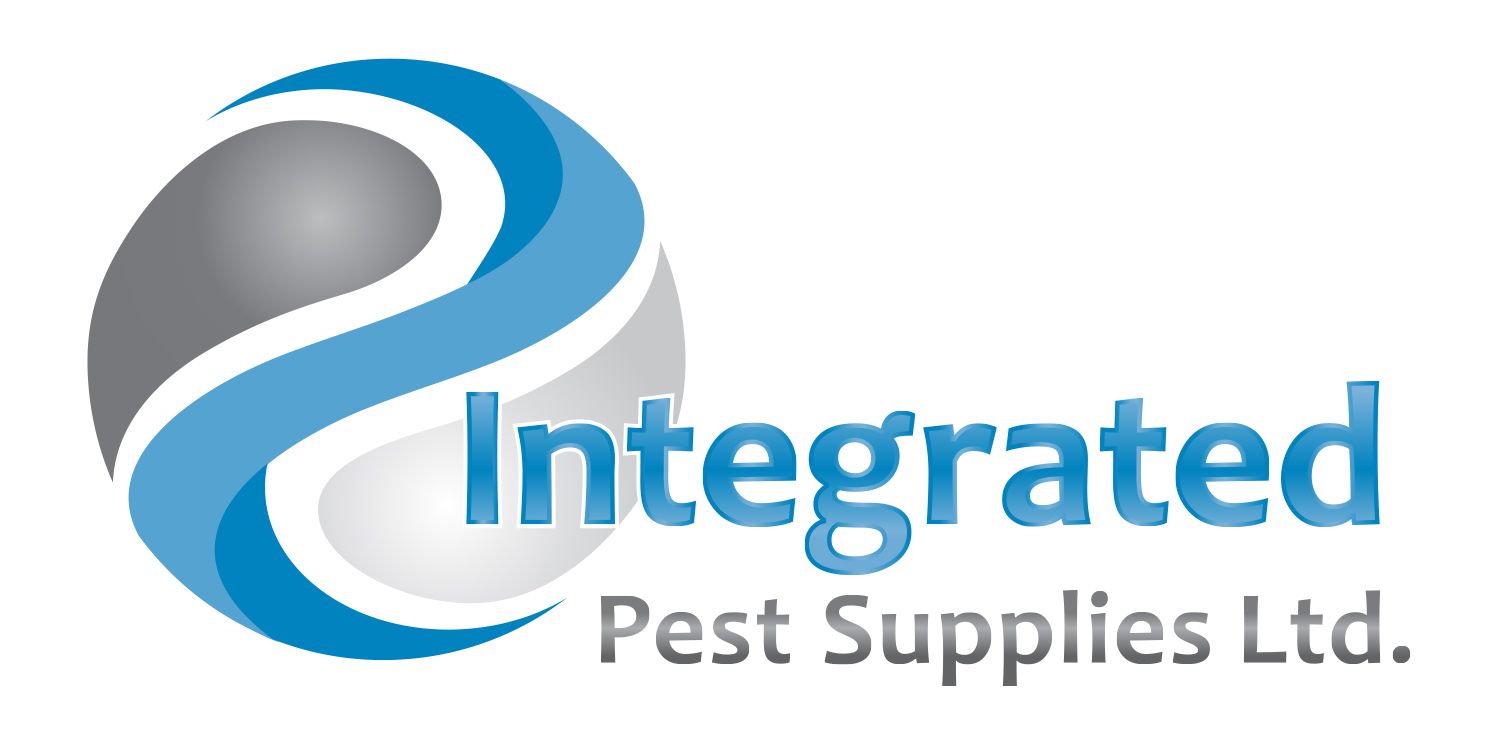 SATURDAY, FEBRUARY 4TH, 2022 | TECHNICIAN'S DAY
7:30 a.m. – 3:00 p.m.
Registration
7:30 a.m. – 8:30 a.m.
Continental Breakfast in Exhibit Hall
Sponsored by

8:30 a.m. – 9:30 a.m.
T | Pest Management Professionals: Front-Line Defenders of Public Health
Faith Oi, PhD, University of Florida, Gainesville FL
Professional pest management is essential in providing us the quality of life we enjoy today. That's because PMPs control dangerous pests such as rodents, cockroaches, and flies that contaminate our food, spread disease, and damage our structures. In this must-see session, learn how the biology and behavior of many structure-infesting pests make them excellent vectors of deadly disease, and gain insight into the important role that pest control plays in protecting public health.
9:30 a.m. – 10:30 a.m.
T | Unlocking the Secrets to Canada's Most Problematic Pest Ants
Laurel Hansen, Ph.D., Washington State University, Pullman, Washington
Ants are consistently ranked as the most problematic pests to control, and for good reason! They are small, cryptic insects that are well adapted to infiltrating structures and invading our homes without ever being noticed. Learn how to decode the secrets of this tiny but mighty pest group in this informative and educational session. Be ready to take your ant management program to the next level!
10:30 a.m. – 10:45 a.m.
Refreshment Break in Exhibit Hall
Sponsored by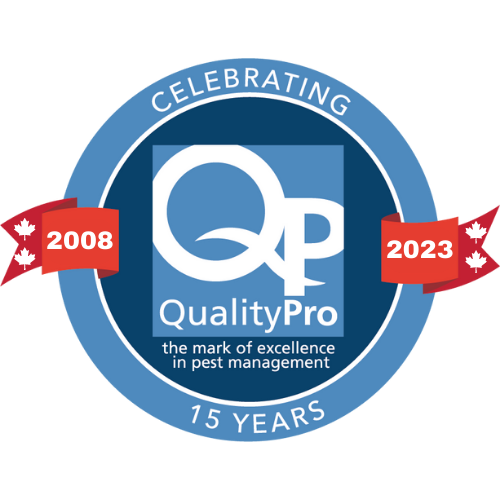 10:45 a.m. – 11:45 a.m.
T | Pest Control Hacks, Quick Calculations, & Other Tips to Keep You Moving In The Field
Faith Oi, PhD, University of Florida, Gainesville FL
In pest management, time can be one of your most valuable assets. Increasing your efficiency in the field can be a great way to add more time to your day without sacrificing quality of service. Learn about valuable but often overlooked tips, tricks, and other pest control hacks PMPs of all experience levels can use to improve your day-to-day field work.
12:00 p.m. – 1:15 p.m.
Lunch in Exhibit Hall
Sponsored by

1:15 p.m. – 2:15 p.m.
T | Thinking Outside the "Box" For Rodent Control
Mat Neale, Solutions Pest Control, Vancouver, BC
Controlling commensal rodents has grown increasingly more challenging over the past decade. Reports from pest professionals in the field have included observations of rodents avoiding and or disregarding traps and bait stations, there are ongoing concerns of bait resistance, and even behavioral shifts in rodents have surfaced because of a recent global pandemic. The bottom line is current day rodent control is anything but business as usual. This session will take a look at how to approach managing rats and mice by "thinking outside the box" in order to effectively manage these dangerous public health pests in today's landscape.
2:15 p.m. – 3:15 p.m.
T | Pest Control Health and Safety: Common Hazards In Industry
Jennifer Shum, MSc, CIH, ROH, WorkSafeBC, Richmond, BC
Part of WorkSafeBC's core mandate is to partner with employers and workers in British Columbia to promote the prevention of workplace injury, illness and disease. This presentation will discuss common workplace hazards in the pest control industry, such as: biological agents, pesticide and chemical safety, slips/trips/falls, ladder safety, and working at heights. The goal is to bring awareness to these topics and highlight prevention strategies and resources available to improve health and safety for your workforce.
3:15 p.m. – 4:15 p.m.
T | The Future Is Now: How Technology is Reshaping Rodent Control
Kurtis Brown, Victoria Pest Control, BC
Over the last decade, pest control technology has advanced at an incredible rate. We now have access to a suite of tools including remote cameras, Wi-Fi enabled sensors, and hi-resolution imaging devices that allow us to continuously monitor and document pest activity around the clock. In this session, learn how these devices can be combined with traditional control tools to deliver an integrated rodent control program that is more effective than ever imagined.