The Canadian Pest Management Association (CPMA) is excited to present the 2022 Virtual Pest Management Canada Conference! This fully virtual event will include a live webinar and on-demand content, allowing PMPs across Canada the ability to access top-level training and credit-earning opportunities safely and conveniently. The conference will open with a live webinar on Friday, April 1, and on-demand content will be accessible from April 1-30, 2022. If you have any questions, please contact cpma@pestworld.org.
Live webinar and on-demand sessions have been submitted for credit approval to all participating provinces. CLICK HERE to view the current CEU approvals.
Each year, CPMA holds a silent auction during the Pest Management Canada conference to raise money for charitable causes. This year, the CPMA will be holding an online auction during the 2022 Virtual PMC conference. The fundraising goal for this year's virtual auction is $5,000. Proceeds from this auction will benefit Water First, a charitable organization dedicated to addressing local water challenges in First Nations communities. This online auction will run from April 1 through April 30th, 2022. Click on the link below to bid on exciting prizes!
2022 VIRTUAL PEST MANAGEMENT CANADA PROGRAM
ON DEMAND | APRIL 1-30, 2022
REGISTRATION FEE: $25 PER CLASS PER PERSON
Registration is now open for the full On Demand course lineup for the PMC 2022 Virtual Program, which will include a mix of six technical and business sessions ! The CPMA and NPMA have partnered to bring you easy access to top level training classes in the most convenient format ever. Earn credits from the convenience of your own home and on your schedule! The registration fee is only $25 per session and access to all courses will expire April 30, 2022. After April 30, 2022 no on demand content will not be accessible.
To Register YOURSELF In OnDemand Courses
Click REGISTER
Log In Using Your NPMA/CPMA User ID (your email), or create a new free account
Click "Select Courses"
Add your courses, check out, and complete your courses before April 30
To Register OTHERS In OnDemand Courses
Click REGISTER
Log In Using Your NPMA/CPMA User ID (your email), or create a new free account
Click "Select Vouchers"
Select your course vouchers, check out, and share voucher code (sent by email after checkout).
To redeem voucher code, follow instructions for Register YOURSELF
To Access Courses You Have Already Purchased
Click HERE
Click "Access Purchased Content"
Sign in and complete your course(s)
---
SCHEDULE OF EVENTS
Session Key: M = Management, T = Technical
LIVE WEBINAR – Friday, April 1, 2022
8:30 a.m. – 9:30 a.m. PT
Welcome, Opening Remarks, and Awards
Nicholas Holland, President, Canadian Pest Management Association, Peregrine General Pest Control Inc., Calgary; Darcy Olds, Bayer Crop Science, Ontario
9:30 a.m. – 11:00 a.m. PT
M | Keynote Panel Discussion – Building An Unsinkable Ship: How To Keep Your Business Afloat During Turbulent Times
Moderator: Don McCarthy, Rentokil North America; Panelists: Nicholas Holland, Peregrine General Pest Control Inc., Calgary; Michel Maheu, Maheu & Maheu, Quebec; Scott Steckel, Plunkett's Pest Control, Columbus, Ohio
The unexpected onset of a global pandemic dramatically altered the business-to-customer relationship. Face-to-face interactions became a thing of the past as consumers turned to digital platforms to fulfill their shopping needs. To survive, businesses were forced to adapt to the changing consumer landscape. In this candid panel discussion, hear how pest control companies across the country were able to navigate the unpredictable and everchanging consumer market to keep their businesses afloat. Don't miss this engaging live session to hear real-world examples of the successes and failures these businesses have overcome to remain successful despite these challenging times.
11:00 a.m. – 11:30 a.m. PT
M | Health Canada Regulatory Update
Shaun Dhaliwal, Pesticide Compliance Program, Health Canada
This session will provide an overview of the federal government's role in regulating pesticides, focusing on Health Canada's requirements for the pest control industry.
11:30 a.m. – 12:00 p.m. PT
M | Ministry of Environment Update
Muhammad Sarfraz, PhD, IPM Officer, Ministry of Environment
This session will provide an overview and update on important information impacting the structural pest control industry by the Ministry of Environment.
12:00 p.m. – 1:00 p.m. PT
CPMA Annual Membership Meeting
---
ON DEMAND – April 1-30, 2022
Access to all On Demand courses will expire April 30, 2022.
M | En Garde! Cyber Threat Defenses for Your Virtual Business
Ari Rogoway, Sprague Pest Control, Tacoma, Washington
Cyber protection for your cloud, network and applications can be confusing and expensive. We'll define areas of vulnerability & inadequacy, review available tools and discuss what you can easily do to prevent intrusion while being cost conscience. We'll also spend time on planning and increasing awareness for effective training of your end users. Bring a laptop and your best practices to share in our sure to be lively conversation of innovative ideas for protecting your environment.
Sponsored by

M | From Research to Reality: A Scientific Approach to Rodent Management in Food Production Facilities and Beyond
Dusana Bondy, Abell Pest Control, Ontario
As tasty as cookies are, let's explore not taking a cookie cutter approach to rodent control within our food production facilities. Rather, let's explore areas that provide conducive conditions and focus control efforts in those areas. Placement and winning over third party auditors will help you shape this effective and economical program focused on inspection and rodent biology/habits. Studies indicates that less than half of the devices in our accounts are deemed effective, meaning that field staff spend half their time inspecting and maintaining devices that do not contribute to the overall reduction of rodent populations. By spending an appropriate amount of time inspecting and planning the placement of devices, instead of traditional interval placement, greater efficacy of the overall program in half the time using half the resources can be achieved. In this session we will explore the steps involved to implement this style of rodent management.
Sponsored by

T | The Latest Bed Bug Population Size: What Role Does This Play In Our Choice Of Treatments
Dini Miller, PhD, Virginia Polytechnic and State University, Blacksburg, VA
The modern bed bugs' resistance to spray formulation insecticides has been well documented all over the world. This leaves all of us in the pest management industry with a significant challenge...How do we eliminate these infestations in an efficient way? There is no question that assessment of the bed bug population size, the cubic footage of the infested environment, and the level of human clutter has to be taken into account in our decision-making process. Which of the available methodologies, applied in combination, will provide the best results in a given situation? Learn about the expansive set of control tools available to pest management professionals to control bed bugs, and how to correctly implement these tools to successfully control these blood-sucking pests. Additionally, hear how control technologies are being leveraged across North America to eliminate bed bug infestations in sensitive environments. We have the power to eliminate bed bugs, but it requires thinking, assessment, and good decision making. It is your bed bug expertise and familiarity with the most effective control methods that will put an end to the customer's suffering. Bed bug customers need you! Be their hero!
Sponsored by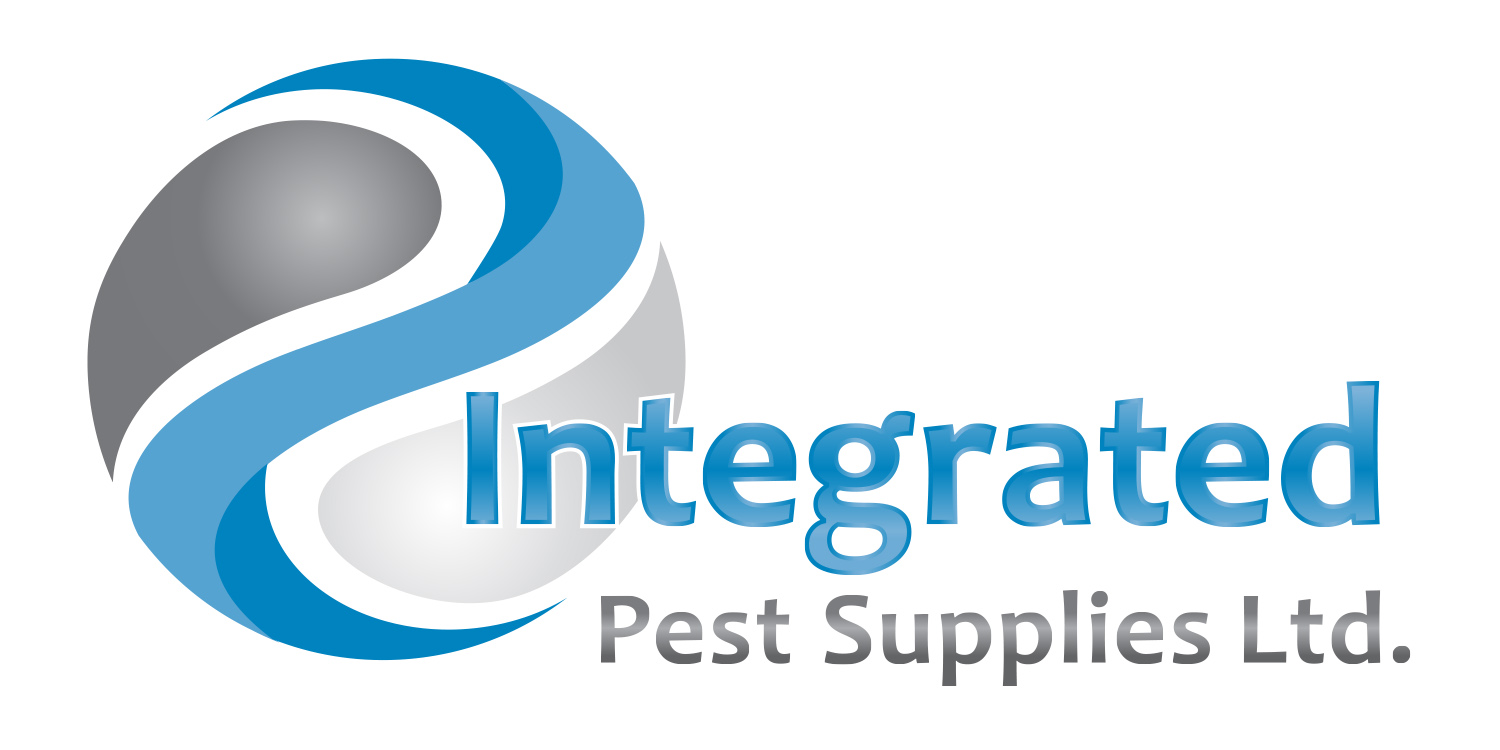 T | Everything A Pest Management Professional Needs To Know About the Asian Giant Hornet (and Other Wasps & Bees)
Conrad Bérubé, Executive Director, Bees for Babar Society
Pest management for stinging insects is now always easy. If not done correctly, any stinging insect job can quickly become challenging and hazardous to both technicians and their clients. Hazards are all the more apparent if one is dealing with the Asian giant hornet (AGH, Vespa mandarinia), popularly known as "the murder hornet", the largest social wasp on the planet. IN this session, learn what every PMP should know about handling an encounter with the Asian giant hornet from entomologist and stinging insect specialist, Conrad Bérubé as he shares first-hand experiences from his 2019 extirpation of the first (and so far only) nest of Asian giant hornet nest discovered in Canada. Discover the appropriate personal protection equipment necessary to safely navigate an encounter with AGH, and how to properly manage and maintain this safety equipment after an encounter. Additionally, learn what advanced control tools can be used to remove and eradicate these painful pests. He will provide updates on the status of the AGH in Canada and share his experiences and tips for control of highly defensive hymenoptera as appropriate to pest control professionals.
Sponsored by

T | An Expert's Guide To Working At Heights
Nicholas Holland, Peregrine General Pest Control Inc., Calgary
Gone are the days of just walking on the exterior of a building. PMP's work at heights. Come and learn the hard-fought lessons working at heights in challenging scenarios from high rise buildings, cell phone towers, residential, and construction sites. Learn about the best safety protocols and tools that allow you to return to terra firma safely.
Sponsored by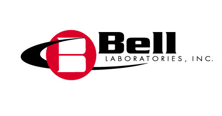 T | Excluding the Bandit: How to Protect Homes from Raccoons
Brandon Thorsell, Critter Control, Ontario
This session will present an introduction to the basics of Raccoon exclusion on residential dwellings. Topics discussed will include inspections and what to look for, most vulnerable areas on a home, materials and tools used on exclusion, and how to remain safe. This training will also cover basic Raccoon biology and habits which are integral in performing effective exclusions.
Sponsored by